The largest Chinese manufacturer of private label waterproof bags

WINFUNG WORLDWIDE ENTERPRISES LIMITED

Private label waterproof Bag China Manufacturer
A professional bag factory in China for over 30+ year-experience: Winfung is a Hongkong Enterprise located in Huizhou, Guangdong with own property over 20,000 square meters since 1990, we are specialized in backpack, duffels, PU leather bags, Cooler bags, bike bag, waterproof bag ect…Winfung is not only a premium OEM bag supplier, but also ODM bag factory, we can offer design, bag solution, lab test in-house to help customers control product quality from raw materials to well-finished products. If you are looking for a reliable bag supplier, contact us and we will share our strong experience with you to start your unique design and business together.
Own property over 23,000 square meters
Large Nylon and waterproof workshop in site
More than 30 technical and quality control members
Experienced Research and Development Team
Solid supplier chain management system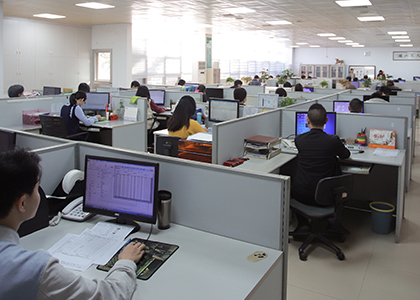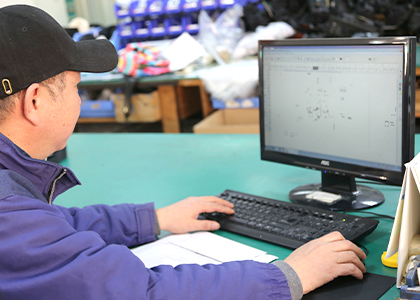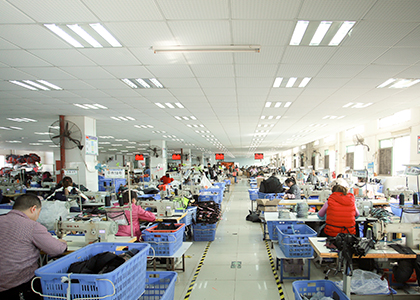 Winfung's Advantage
Technical and creative R&D teams in house: No matter you are developing traditional stitched bags, or great innovative waterproof bags, our technical teams have experienced craftsman spirit to study on your design to suggest improvement on cost saving technology, it would help you achieve a successful product and make it amazing in the market. If you don't have your own design team, our R&D teams will support you to make models or samples to you based on your ideas. If you have some unique design for bag, just contact us and achieve bag business together.
Strong process management control and complete ERP system: The more complex the bag, the more need for the processing control. Winfung, as a professional bag builder works on functional backpack, luggage, large equipment duffel bags and waterproof bags which are having bill of materials for more than 80 or even 100 material lists, our process control member and complete ERP system are monitoring every step and tracking each procedure of materials & production. Our PMC member can keep all information on schedule to avoid any delay of shipment from our ERP system.
Shorter production lead time: To be a reliable and supportive supplier, we are positive and flexible to fulfill customer's demand. With our strong processing management control, we can shorten to speed up the materials purchasing and production schedule in advance, in this strict monitoring way, we can meet some special urgent orders to our customer. The shorter the delivery time, the better for your business!

Winfung A Premium Waterproof Bag Manufacturer in China Private label | Direct Bag Factory
As a high efficient and premium quality bag factory in China, we are providing our OEM service from development and mass production to global brands for both Europe and the US market. In order to assure our quality to customers and efficient communication. We have established our own strict quality control system, in-site testing lab, and experienced sales team to support OEM orders for customers. Our enthusiastic technical team plays an important role in Winfung, we not only provide professional advice during development to customers, but also make our ODM design for bags for more options. Winfung will keep continuously worked to create products which are more functional and technical for your ODM choice.

SUPPLER CHAIN MANAGEMENT
As a professional bag manufacturer in China, we have a solid supplier chain for materials and accessories. We work with a range of materials suppliers. The most commonly used ones are: Cordura fabric, Leejo textile for Repreve or Recycled fabric, YKK zipper and other long-term partnership suppliers. Premium materials are the first step to start high quality products.

STITCHED & WELDED TECHNOLOGY
Our factory starts with traditional stitched bags and has supplied different kinds of bags for some worldwide brands since 1994. We keep learning and improving our technology on stitched finishing, our R&D team found new direction in 2017 on welded finishing, that's waterproof bags. The waterproof bags are light weight, seamless and PVC free, and the nylon bags are stitched panel by panel. They are all made with RECYCLED fabric.

STRICT QUALITY CONTROL
Quality is the life of an enterprise, that's our belief we have at the beginning of the factory in 1994. We set up our IQC management and strict quality control system to ensure each product quality. Winfung has set up our own in-site test lab since 2007. Our various advanced testing equipment can provide testing data to customers from raw materials to finished products.

FACOTRY AUDIT
As a reliable bag supplier to worldwide, we know the importance of the factory Audit by the 3rd party for oversea customers. We started manufacturing audit 20 years ago, ISO9001, SA8000, SMETA, C-TPAT and we've gotten DISNEY FAMA certificate. Our reports perform to verify our facilities and property, to evaluate the production capacity, supplier chain ability and factory management. That's it to give confidence for you to look for a reliable bag solution supplier.
2018

We`ve invested huge money to set up waterproof welded workshop and our R&D teams for new development.
2007

In order to control the quality from raw materials to finished products, we've set up our testing lab in-site.
2003

Winfung moved into our new facility and property which is over 23,000 square meters as bag workshop.
2000

We started to improve our control system and our 1st manufacturing audit was started this year.
1994

Winfung has set up our own production factory in Huizhou, Guangdong for flexible arrangement.
1990

Our head office has been established in Hongkong as a trade company for bag import and export.

How we obtain brands' confidence?
We show our own property over 23,000 square meters and video factory tour to proof our strength and stability. Our skillful reply from sales, on-time delivery and strict quality system support customers to save their time on asking questions and worries on product quality.
The challenge that consumers provide you is the focus of our services, our Winfung will combine with all the experience to provide a solutions for you with the problems encountered by consumers, the better the praise from consumer, the larger the market share you will get!
ARE YOU STILL LOOKING FOR A RELIABLE AND EXPERIENCED BAG FACTORY?
TALK TO US ABOUT YOUR REQUIREMENT TO GET A SUPPORT